Welcome to a bonus episode of Neighbuzz! While Neighbours takes a summer hiatus, Vaya fills the void by interviewing two excellent Neighbours alumni and a fellow impassioned Neighbours tweeter!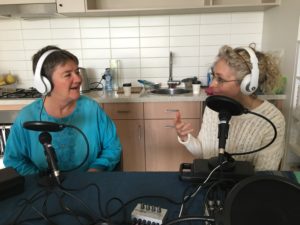 Actor Kate Hood plays bikie Jacka's mother Maxine Cowper on Neighbours, as well as working as a writer/director and running theatre company Raspberry Ripple. Kate and Maxine also both happen to be wheelchair users. Sancia Robinson appeared on Neighbours in 2013 as Elaine, the quadriplegic mother of Rhys 'HotDoc' Lawson. Sancia, able-bodied herself, is also a TV producer and writer of the play about her history with eating disorders, 'What is the Matter with Mary Jane?'     Watch Sancia's play
Carly Findlay is a writer, speaker and activist who first alerted us of Kate's casting as Maxine, an exciting moment for the disabled community. In an industry that favours performers who adhere to the norm, an actor with a disability portraying a character with a disability is extremely rare. Carly lives with a skin condition called ichthyosis and writes about appearance diversity, as well as championing the rights of the greater disabled community.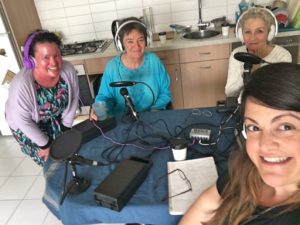 How did I manage to gather such an articulate, impressive group of creators in one room at the same time for this important conversation about diversity on and off screen? I dunno, I'm bloody lucky. It was such a fun and encouraging chat and I'm so glad Neighbours led us here. We could have talked for hours and we'd love to keep the discussion going with you. Email us your thoughts and we'll keep talking until everything is better.
Thanks to Kate, Sance and Carly – make sure you follow them online so you're across all their great work!