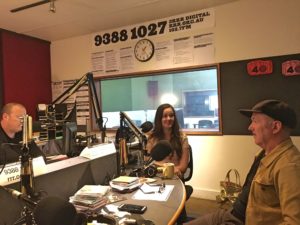 Neighbours super fan Da
ve Graney invited Vaya and I to be guests on his 'Banana Lounge Broadcasting' radio show on Triple R in Melbourne this week.


You might remember Dave's cameo on Neighbours back in 1997 when h
e was kidnapped by Toadie and forced to appear on Toadie's Uni FM radio show while his oversized mobile
phone was held hostage…
Dave is a  musician and therefore a really cool dude, so Vaya and I felt a little unhip when we turned up wi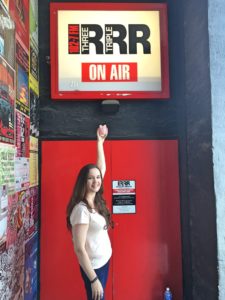 th the ceramic pig. We grabbed some selfies outside the studio and felt extra dorky when we got inside and realised that our selfies had been captured by the security cameras and beamed into the studio. Dave was kind enough to not mention this.
Dave Graney and I have followed each other on Twitter for a few years now, and while I knew he was a Neighbours fan I didn't realise how much of an avid view
er he was. He was up to speed on every love triangle, arrest and pregnancy and even knew the various Neighbuzz nicknames for the characters! Hearing a rock legend say 'Terage' was music to our ears.


Vaya and I had a blast discussing the minutiae of Neighbours
with Dave and we recommend listening to the segment – if only to hear Dave's non G-rated fantasy scene he would like to record with Suz…