In this bonus ep, actual Neighbours alum, Scott Brennan, along with writers Chris Miles and Kynan Barker join Vaya to react to the special YouTube mini-episodes, 'Neighbours VS Time Travel' in the PirateNet Studios.
Paul Robinson travels back to the year 1985 and encounters his former self, setting in motion a butterfly effect that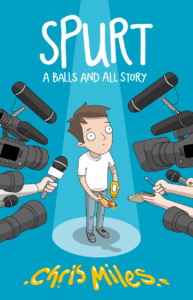 makes Erinsborough even more munted up than it was already!
Read up on Scott's Neighbours character at The Perfect Blend, and enjoy his Sock Puppet Amateur Musicals too. And check out Chris Miles' kids' book, 'Spurt'!