In the 57th episode, Penny Tangey, Christina Adams and Vaya Pashos cover the week of Jan 16 2017 in the PirateNet Studios…

FINALLY, we get a whiff of Dee! And she kind of smells a little like Red Door by Elizabeth Arden. Obviously, the entire week builds to Those Final Two Words of Friday's episode.
But before we get there, we delight in some lesbian flirtation between Staph and Victoria outside Grease Monkeys; and it's afternoon delight all around the street, as everybody takes full advantage of daylight saving hours for sexing, clubbing and road-tripping.  Also Pyles is on the run to the least glamourous Victorian holiday destination of them all.
Summer School somehow becomes a thing but no one seems to have studied up on appropriate schoolyard attire. And don't even get Penny started on Sid the Seagull!
Christina, Penny and I also reminisce about our real life Madeleine West connection from a million years ago and confirm Mads is 18 000 more glamourous than us all. Thanks to Sammy, Pete, Ben, Matthew, Sarah & Paul for contributions to the pod this week!
Reading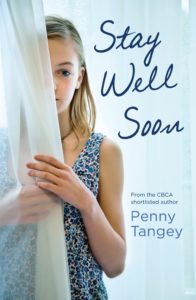 List:
Books we mention in this episode are listed below with our Book Depository affiliate link – so buy up big to support the pod!
Peter Carey – 'True History of the Kelly Gang'
James Joyce – 'Ulysses'
Penny Tangey – various titles
David Foster Wallace – 'Infinite Jest'
Diana Gabaldon – 'Outlander'
Fleur Ferris – 'Risk'
Craig Silvey – 'Jasper Jones'
John Clarke – 'Working with Monsters'
Spencer Johnson – 'Who Moved My Cheese?'