It's Logies* voting time and we have released the official Neighbuzz endorsements for the year. All we need you to do is vote! We appreciate that there are multiple Neighbours candidates for each category but we don't want to confuse the message here. So this is it: #Toadie4GoldLogie – spread the word.
Ever since Neighbours got moved from the Ten network to its secondary channel, Eleven, the Neighbours table has been moved further and further from the awards stage at the Crown Palladium. We need to get our peeps back in the good seats. So vote like the wind!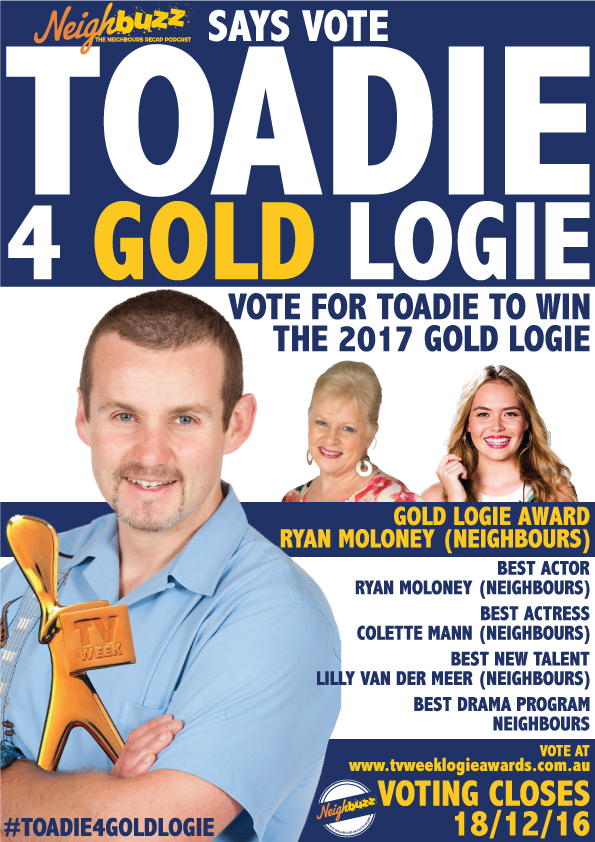 *The Logies are Australia's annual TV industry awards that everybody makes fun of but secretly really wants to win. Basically, it's Shitizen of the Year for TV.